Canada is one of the most gorgeous places on earth. Its abundance of beautiful natural parks draws in visitors from around the world. Young or old, hikers or beach bums, campers or day-trippers, there's something for everyone in Canada. This summer, take advantage of all the breathtaking nature that Canada has to offer and take a trip to an amazing park. Wherever you're looking to visit in the country, there's a place not far away offering stunning scenic views and unforgettable adventures. Here are five of the most popular and most gorgeous parks in Canada that you need to check out this summer.
Pacific Rim National Park
No matter what type of getaway you're looking for, Pacific Rim National Park is the place to go. Located on Vancouver Island, you can find everything from lush trails, secluded camping grounds, and one of the most popular surf destinations in Canada. The park is broken up into three parts – Long Beach, West Coast Trail, and Broken Group. The latter is a collection of islands best seen by boat. Ferry tours are offered all summer if you want to take a good look at these spectacular islands. The West Coast Trail goes on for miles and miles and boasts an unforgettable view of the Pacific Ocean for most of the journey. Long Beach, located on Wickanninish Bay, is one of the best places to surf in the country. You'll love Pacific Rim so much that you'll be looking into Vancouver real estate so you can visit this park all year round.
Gros Morne National Park
One of the greatest hiking destinations in all of Canada, Gros Morne is full of amazing panoramic views and trails for both amateur and expert hikers. Located on the coast of Newfoundland, this historical park has a lot to see, like the beautiful Western Brook Pond. This fjord is located in between the steep cliffs of the Long Range Mountains and can be toured by boat in the summer. The body of water was carved out by glaciers over the course of thousands of years, starting almost 25,000 years ago. The fjord is filled with water that is assigned the highest rating of purity one can have for a natural body of water. After adventuring through the park, check out the nearby town of Woody Point for their writer's festival in August.
Cape Breton Highlands National Park
This park in Nova Scotia has so many great hiking trails to explore, but the most popular for hikers, both experts and novices, is the Skyline trail. The Skyline provides picturesque views of the coast, and you may even spot a whale in the Gulf of St. Lawrence during your hike along the trail The park is open all year round, but the visitors services and trail maintenance are only available in the summer months, making it the idea time to visit. For the animal enthusiasts, Cape Breton is a terrific location for spotting moose, bald eagles, and boreal birds.  
Bruce Peninsula National Park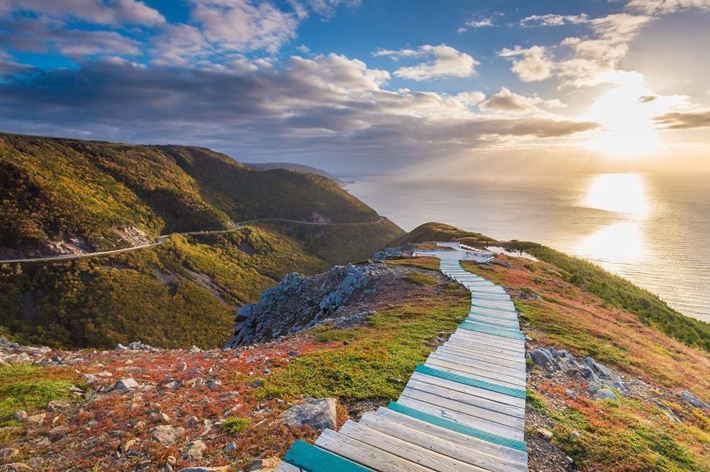 This park is for more than just hiking. The Bruce Peninsula itself, located in Ontario, offers a marine conservation area as well as the national park. A must-see on your next trip to Ontario, Bruce Peninsula National Park has many interesting sights. The "grotto" is located on the shoreline of the park, a cave full of crystal clear blue water where you can take a quick dip during your journey. The grotto can get busy during the summer months, but there are more tranquil locations to explore just up and down from the cove. Descending into the grotto can be difficult for those with mobility issues or children, so take caution when exploring. There are many other gorgeous areas of this peninsula to explore if you tend to be on the cautious side.
Banff National Park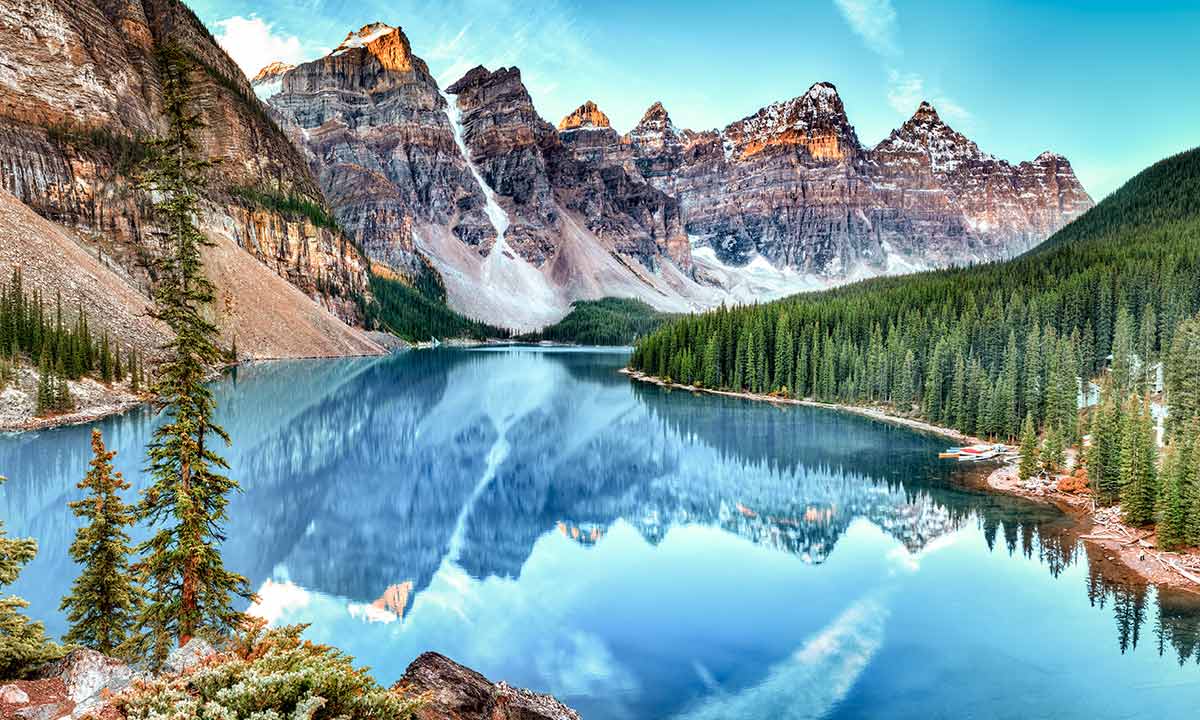 One of the most-known national parks in Canada, Banff is located in the Alberta Rockies and is a necessary destination for any Canadian resident or visitor. A great place for experiencing local wildlife in person, there are also incredible trails, hot sulfur springs, and an abundance of culture to learn about during your stay. The hot springs are open year-round, but are especially enjoyable during the summer months. The summer is also a great time to visit, as the temperatures can drop very low in the winter, but the summer can still be a bit chilly at times, so pack accordingly for your adventure.